Planetary Health: Takeaways from the Northeastern University Global Health Initiative
On Friday, October 19 and Saturday, October 20, Northeastern University hosted its first student-led Global Health Initiative in the Interdisciplinary Science and Engineering Center (ISEC). Among the two keynote speakers and 12 interactive workshops organized by the NUGHI Steering Committee was the workshop "Planetary Health: For People and Planet," led by the Planetary Health Alliance, co-housed in the Harvard University Center for the Environment and the Harvard T.H. Chan School of Public Health. The workshop analyzed the impacts of climate change on humans and human health, in economic and sociopolitical contexts.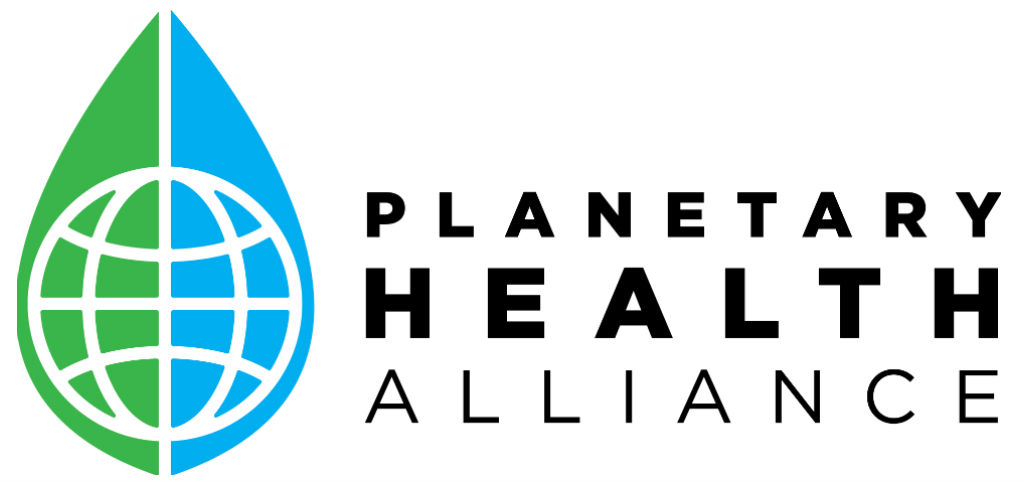 The three main topics addressed by presenters Nick Arisco, doctoral student in Population Health Sciences at Harvard University, and Erika Veidis, Member Engagement and Outreach Manager at Planetary Health Alliance, were the effects of climate change on infectious diseases, mental health, and food systems. According to research from the World Health Organization (WHO), higher temperatures and changing weather patterns have increased the spread of infectious diseases. For instance, the raise in temperatures has created a longer living and breeding seasons for mosquitoes, thereby causing an increased rate of malaria contraction later in the season and at higher elevations. In another example, more frequent and severe natural disasters damage and destroy infrastructure such as housing and healthcare facilities which aids the spread of infectious diseases by decreasing access to treatment. According to a study by the Indian Journal of Occupational and Environmental Medicine, the effects of climate change have also caused increased rates of depression, anxiety, PTSD and suicide, especially in farming communities and those forced to migrate following natural disasters. For families and communities primarily dependent on the success of their crops, periods of drought flooding, and aggressive storms can leave individuals hopeless, overwhelmed, and powerless against forces of nature.
With changes in the global food system, vulnerable populations are becoming even more marginalized due to lower availability of food for consumption and reduced amounts of nutrients in food that is grown. According to studies referenced during the session, higher levels CO2 in the atmosphere reduces the levels of iron, zinc and protein naturally occurring in crops. The use of pesticides and herbicides in addition to changing temperatures has already had a significant impact of the livelihoods of pollinators, like the bumblebee. Findings from a study in The Lancet revealed that the elimination of pollinators in global ecosystems would reduce our global food supply by 35%, mainly impacting fruits, vegetables, nuts and seeds. Such a significant shift in food supply would have global effects, causing malnutrition and increased communicable and infectious diseases in developing countries. In addition, the loss of pollinators from ecosystems would also increase the amount of non-communicable diseases in developed countries, like heart disease, diabetes, and cancer.
In order to become more resilient to the effects of climate change on the global food system, agricultural biodiversity is essential. Currently, the majority of food consumption depends on five animal species and twelve crops, according to research by Biodiversity International. A climate shift or seasonal drought that affects the living conditions of even one of these can have devastating and long lasting impacts on the diets and sustenance of communities. A more resilient food system would take advantage of local and indigenous foods as a source of nutrition. By diversifying the number of crops and livestock raised for consumption, farming communities could improve soil quality, attract different pollinators, prevent erosion, and withstand environmental changes in temperature or precipitation.
The intersections of climate change and global health are complex in nature, and understanding the causes, impacts, and mitigation strategies of planetary health require interdisciplinary approaches. The vast majority of CO2 emission and pollution to blame for climate change was caused by industry in developed countries, like the United States and western Europe, yet a disproportionate amount of its impacts are felt by people living in developing countries, and often the most vulnerable communities. The conclusion of the workshop urged that interventions must come from the government, business, and nonprofit levels to holistically approach the threats that climate change pose to human health. These strategies must involve perspectives of traditional health experts like doctors, environmental scientists and engineers, but must also include the voices and knowledge of sociologists, policy makers, and business leaders in order to create sustainable change for planetary health.
Sources & Additional Reading
"Climate change and development in three charts"
"Climate Change and Infectious Diseases"
"Climate change will hit poor countries hardest, study shows"
"Effects of decreases of animal pollinators on human nutrition and global health: a modelling analysis"
"High CO2 Makes Crops Less Nutritious"
"Infectious diseases following natural disasters: prevention and control measures"
"Mainstreaming Agrobiodiversity in Sustainable Food Systems"
"Mental health effects of climate change"
"Pesticide could be killing Massachusetts' endangered bumblebees, study finds"